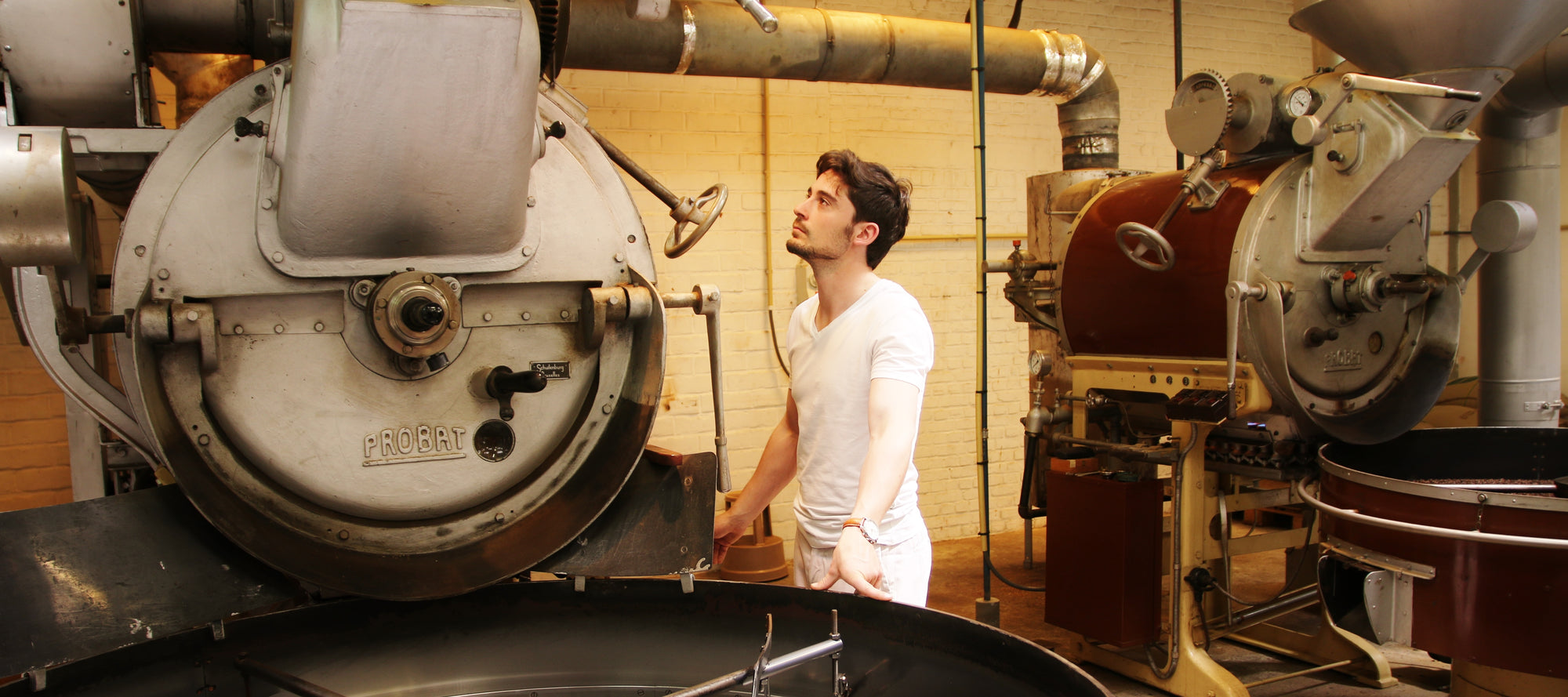 About us
A brief history of Coffees Wilmotte
A Small Coffee Shop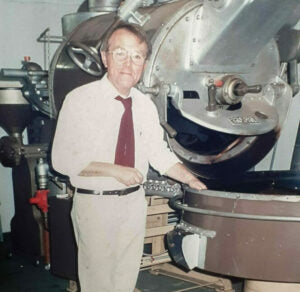 Small and cosy. This is how Constant Wilmotte started in 1958 with a coffee shop in Aalst. This was the starting signal for Koffies Wilmotte. The focus was on freshness and quality. Fun fact: the roasting machine he used back then is still running today.
Coffees Wilmotte Goes Horeca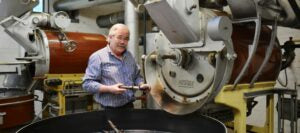 Around 1980 Koffies Wilmotte in Aalst was well known as an exceptionally high-quality coffee. This also ensured that the local catering industry became interested in serving Koffies Wilmotte. Over time, the focus shifted from the coffee shop to the hospitality industry. Cathy and Clement Wilmotte continue the torch.
Learned young is done old
As a little boy, Philippe, son of Clement, already walked between a maze of stacked coffee bales. With awe and a little fear, he looked at the great flames under the roasting machine. You can safely say that Philippe grew up among coffee.
Practice makes perfect
In 2017, Philippe started as a roaster for the family business. True to the principles of yesteryear and with a healthy amount of curiosity, Philippe emphasized experimentation and getting to know new coffees. His interest also goes to espresso machines and how they leave their mark on the final taste of the coffee.
Our machinery partners